Chicago is full of distinctive neighborhoods with unique charm and characteristics, but Pilsen is a special gem in Chicago. A proud, predominantly, Mexican community, it has been one of the best neighborhoods in the entire world by Forbes Magazine.
Steeped in history, infused with art and culture, and respected for its welcoming open arms to travelers from various cultures throughout time, Pilsen now welcomes you! Whether you're just stopping in for a quick cocktail and taco, or looking for a place to put down roots, Pilsen is a beautiful Chicago neighborhood that's a great place to call home.
Pilsen has always been a portal of entry for immigrants – first Irish, then German, Czech, and most recently Mexican. While the Bohemian influences gave the neighborhood the lion share of its architectural charm and building character, the murals continue to breathe life and love into the streets, creating a non-stop renaissance throughout the community
In its early stages, the neighborhood was designed with commercial buildings, factories, and residences – all built close to one another. This fostered a strong sense of community spirit and allowed room for growth. Pilsen residents are proud of their close-knit neighborhood, and they work hard to maintain affordability.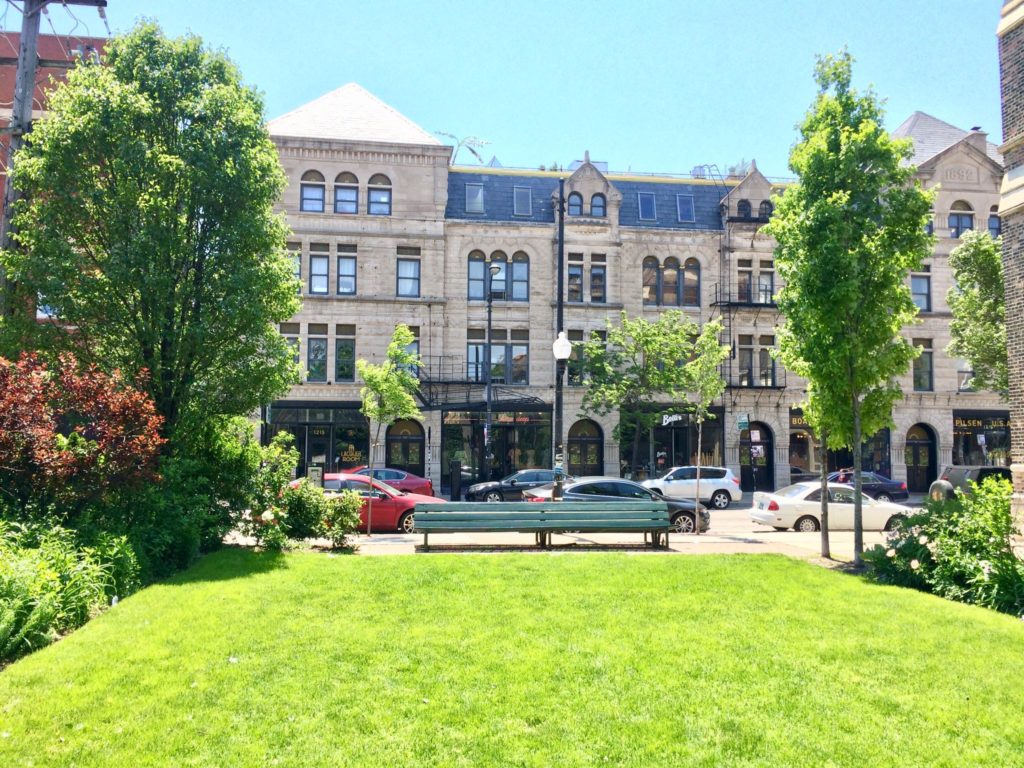 Things to Do in Pilsen
National Museum of Mexican Art
Situated in Pilsen, the hot and beating heart of Chicago's Mexican community, you'll find the National Museum of Mexican Art, a permanent collection featuring 11,000 pieces curated by experts in Mexican artwork from ancient artisans to modern-day maestros.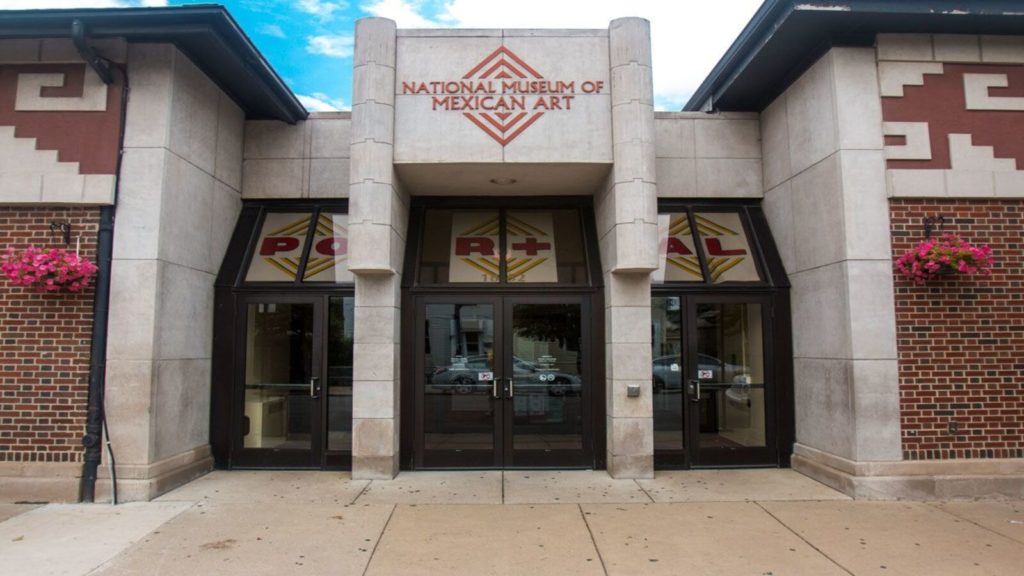 No matter your background, you'll appreciate the rich history and how it's protected, preserved, and magnificently displayed. And, one of the best features of the National Museum of Mexican Art is that it's absolutely 100% free to visit.
St. Procopius Church
The St. Procopius Catholic Church stands on Allport Street & 18th street in Pilsen, where it has been a celebrated place of worship since 1883. As with most of Pilsen, the church has been home to a variety of the immigrant faithful.
Today the congregation is often Spanish-speaking. Father Adan, from Mexico, leads the mass most Sundays. All are welcome to attend both in person or virtually. The church holds mass in both English, Spanish, and has bilingual celebrations as well. The outdoor grotto is a favorite for contemplative prayer, weddings, adoration, and the weekly rosary.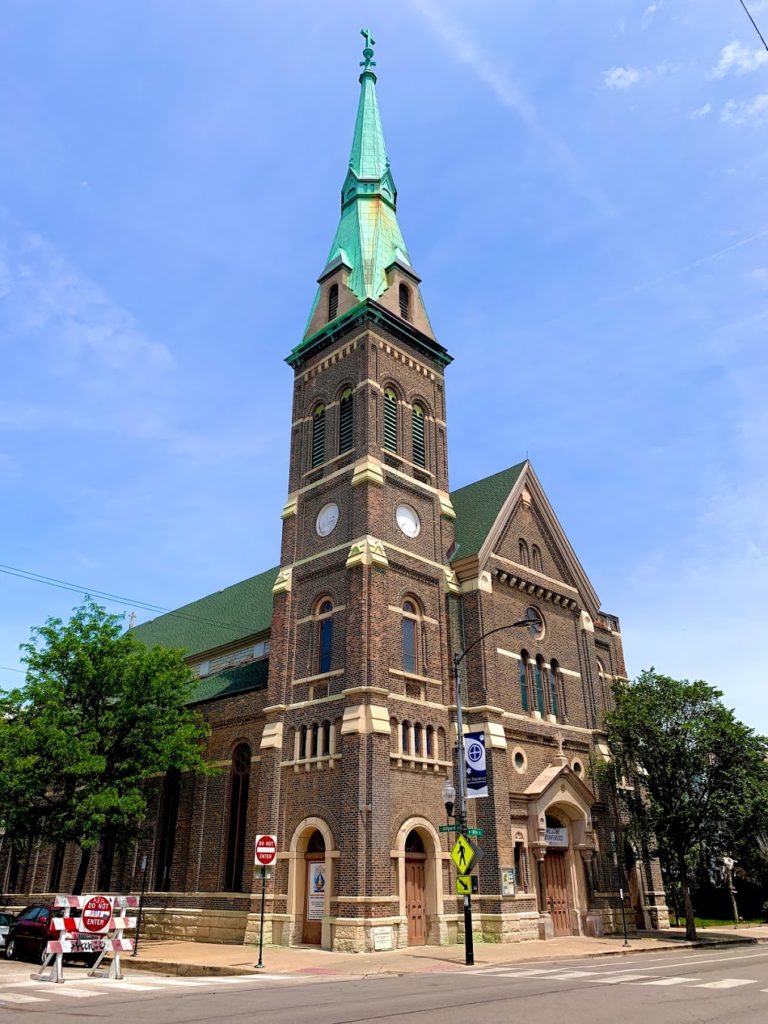 Cafe Jumping Bean
No trip to Pilsen is complete without a stop at Cafe Jumping Bean! This neighborhood oasis has been serving up large Choco-Espressos (Mexican Hot Chocolate with a triple shot of espresso) since they opened in 1994. A favorite local hang-out, the cafe features not only coffee, teas and hot cocoa, but also sandwiches and salads, if you'd like a quick tasty bite.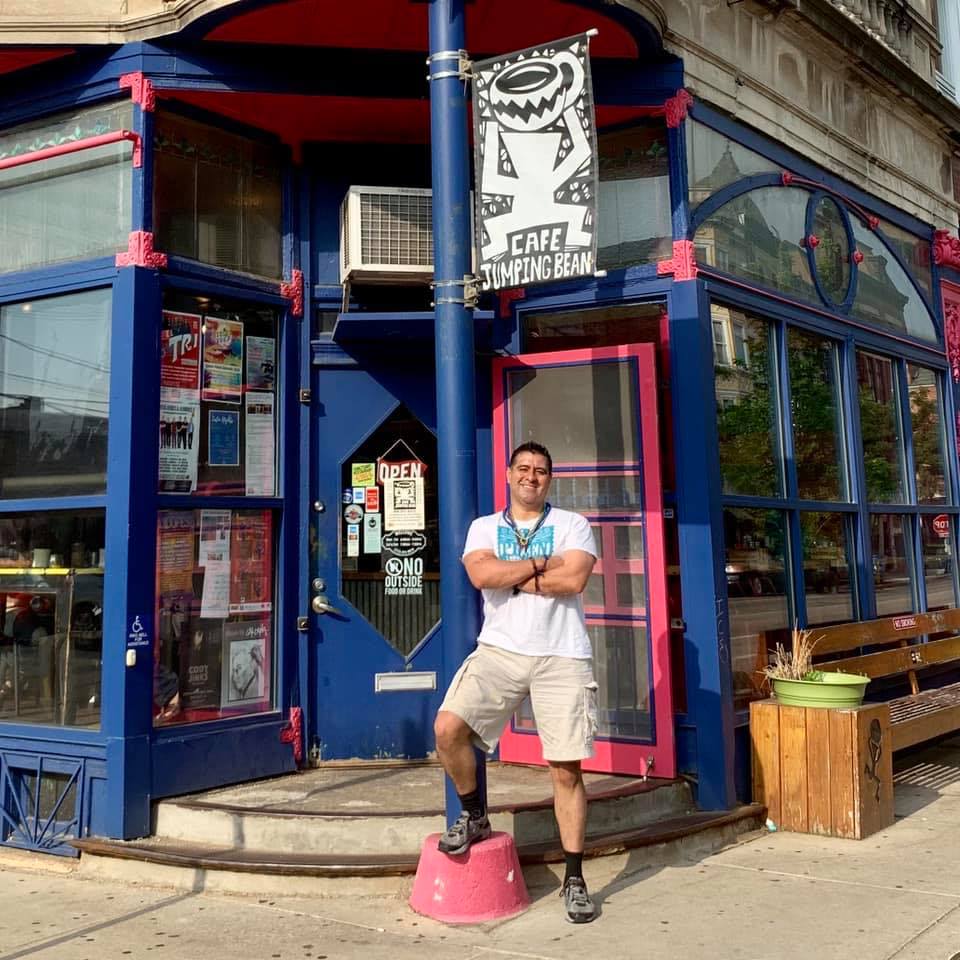 Thalia Hall
John Dusek had a vision of a public hall for his community, which he opened as a multi-purpose property back in 1892. Thalia Hall was a powerful venue from the beginning, boasting a grand stage for local events, commercial storefronts, a couple bars, and even some housing for local residents.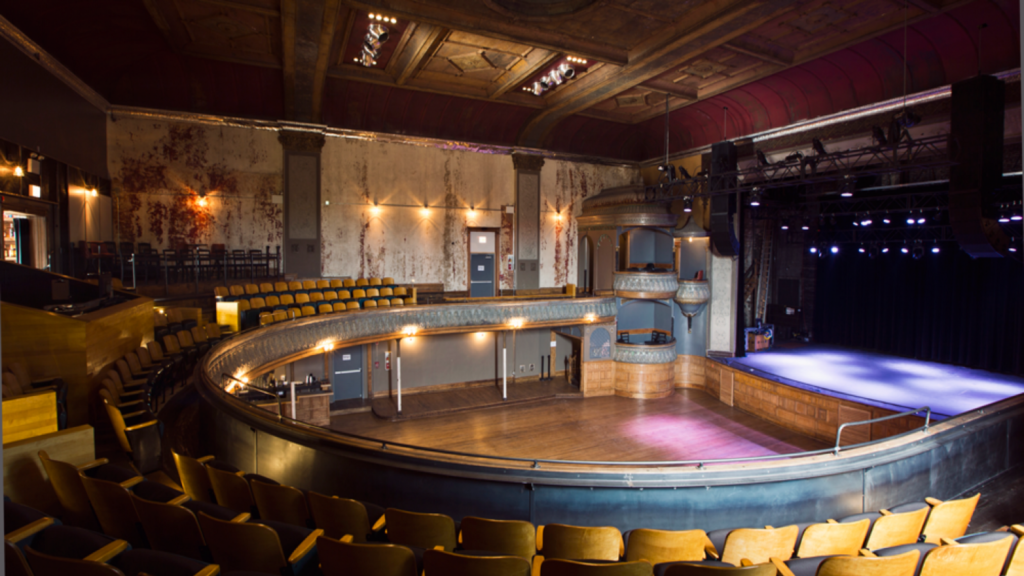 A tavern owner and family man who loved the arts, the enterprising Dusek built the venue from a desire to bring arts and music to entertain his Bohemian neighbors. That tradition lives on. One of Pilsen's oldest historical landmarks, noteworthy for its ornate design, Thalia Hall now hosts "Dusek's" a Michelin-Star rated restaurant and a Punch House inspired by an original community watering hole. Dave Chapple played there a couple years ago and the venue regularly continues to host upcoming musical talents. Keep an eye out for local celebrities. You never know whom you might bump into.
2nd Fridays Gallery Night
The Chicago Arts District comprises several blocks of creative spaces, including industrial space, offices, galleries, lofts, studios, exhibition spaces, and work areas. Explore the work of the local artists by joining the community on the second Friday of the month. Wine, wit & appreciation of modern art abounds
Murals
Take a stroll in Pilsen, and you can find murals dating back to the 1960s. These murals speak to the history of the neighborhood and the people who have lived here and certainly add energy to the neighborhood. The muralist movement is alive and well today too. It is not uncommon to find local artists working on their work.
Homes for Sale in Pilsen
Conclusion
Pilsen is a vibrant Chicago community, flowing with art, culture, and richly influenced by a strong Mexican heritage. Many of the restaurants serving authentic Mexican cuisine are locally owned and operated.
Pilsen's buildings are beautifully adorned both with old world bohemian influence and modern-day local flair. Murals stretch across the neighborhood, enriching it with color, creativity and conscious community flair. It is a magical place. Come by for brunch, or maybe a cocktail, and see how easy it is to fall in love.
Have Questions? Ask The Montaño Group
Give Roberto Montaño a call today to learn more about local areas, discuss selling a house, or tour available homes for sale.