Chicago is a city known for its diverse food scene, and tacos are no exception. With so many options to choose from, it can be overwhelming to decide where to go. Here are some of the best taco spots in Chicago, each with its own unique atmosphere and delicious offerings.
1. Big Star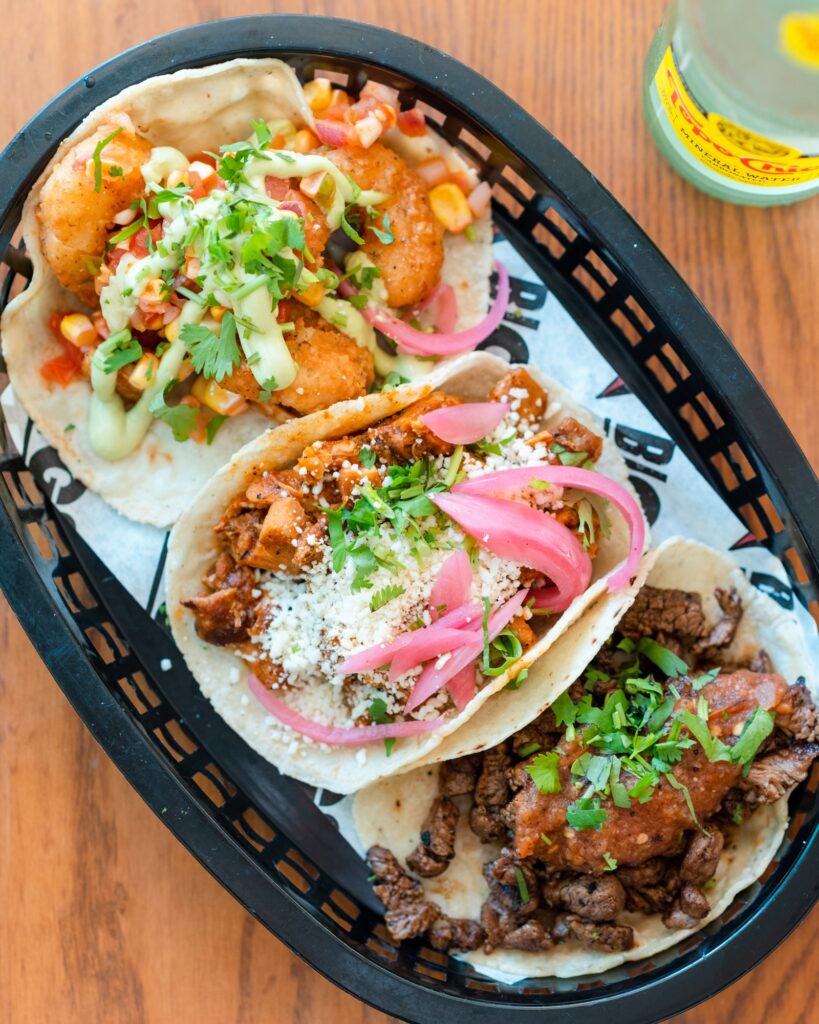 Address: 1531 N Damen Ave, Chicago, IL 60622
Website: https://www.bigstarchicago.com/
Overview: Known for their creative tacos, lively atmosphere, and great whiskey selection.
Situated in the trendy Wicker Park neighborhood, Big Star is not just a taqueria but also a bustling bar and honky-tonk. This popular spot exudes a lively and energetic ambiance, making it an ideal destination for a fun-filled taco experience.
Big Star's menu showcases a range of tantalizing tacos, each bursting with unique flavors. The Taco de Panza, featuring crispy braised pork belly, is a must-try for meat lovers. Seafood enthusiasts will delight in the Taco de Pescado, made with beer-battered fish, while the Taco de Pollo offers a succulent grilled chicken option. Vegetarian taco lovers will find solace in the Taco de Hongos (mushroom) and the Taco de Calabacita (zucchini). With fresh ingredients and vibrant flavors, Big Star's tacos are a true culinary delight.
Adding to the allure of Big Star is its impressive whiskey and tequila selection. From classic spirits to innovative cocktail creations, their skilled bartenders can cater to every taste preference. Don't miss the chance to indulge in their renowned house margarita.
During the warmer months, patrons can bask in the sunshine on Big Star's spacious outdoor patio, replete with picnic tables and enchanting string lights. The al fresco dining experience adds an extra layer of charm to this already popular establishment. Additionally, Big Star occasionally hosts live music performances, adding a honky-tonk flair to your taco-filled evening.
With its popularity, Big Star can get quite busy, especially during peak hours and weekends. Be prepared for a potential wait for a table, or take advantage of their convenient walk-up window for a quick to-go order.
2. Antique Taco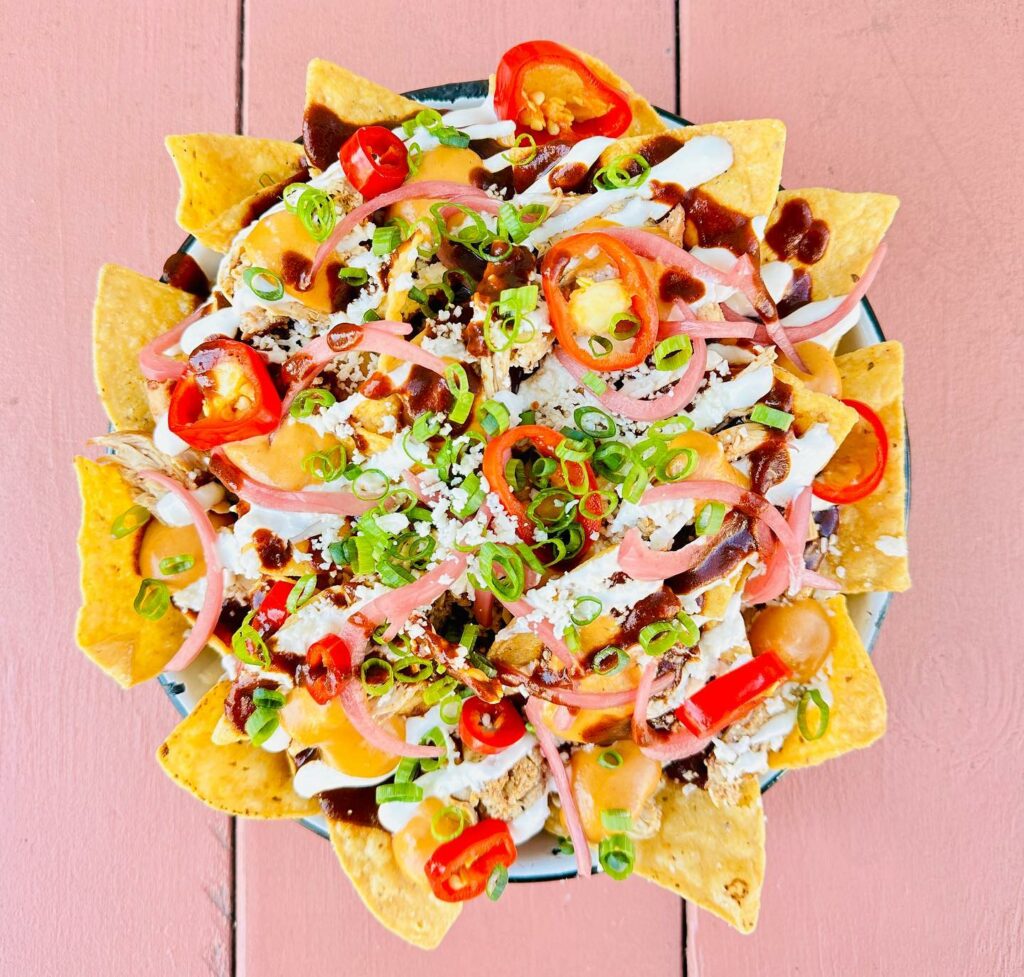 Address: 1360 N Milwaukee Ave, Chicago, IL 60622
Website: http://www.antiquetaco.com/
Nestled in the heart of Chicago's Wicker Park, Antique Taco combines a rustic ambiance with a delightful mix of traditional and inventive tacos. The menu features carefully crafted tacos that honor Mexican flavors while incorporating unique twists. From classics like the Al Pastor and Carne Asada tacos to creative options like the Fried Chicken and Sweet & Spicy Cauliflower tacos, Antique Taco offers a diverse range of flavors to please all palates.
3. L'Patron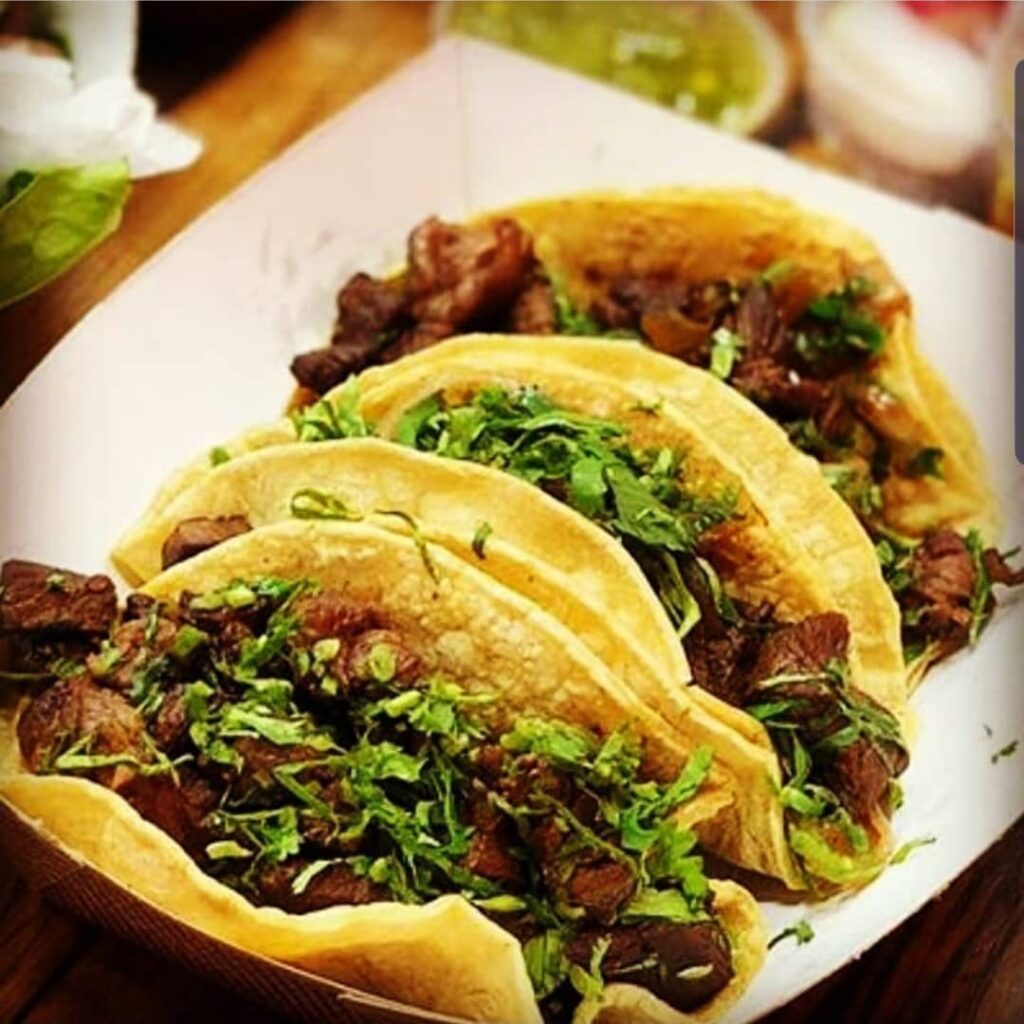 Address: 3749 W Fullerton Ave, Chicago, IL 60647
Website: https://www.lpatrontacos.com/
For those seeking authentic and mouthwatering carne asada tacos, L'Patron is the place to go. This no-frills taqueria in Logan Square is renowned for its flavorful and perfectly grilled meats. Sink your teeth into their tender and juicy carne asada tacos, which are often hailed as some of the best in the city. Don't forget to pair them with their homemade salsas for an extra kick of flavor.
4. Carnitas Uruapan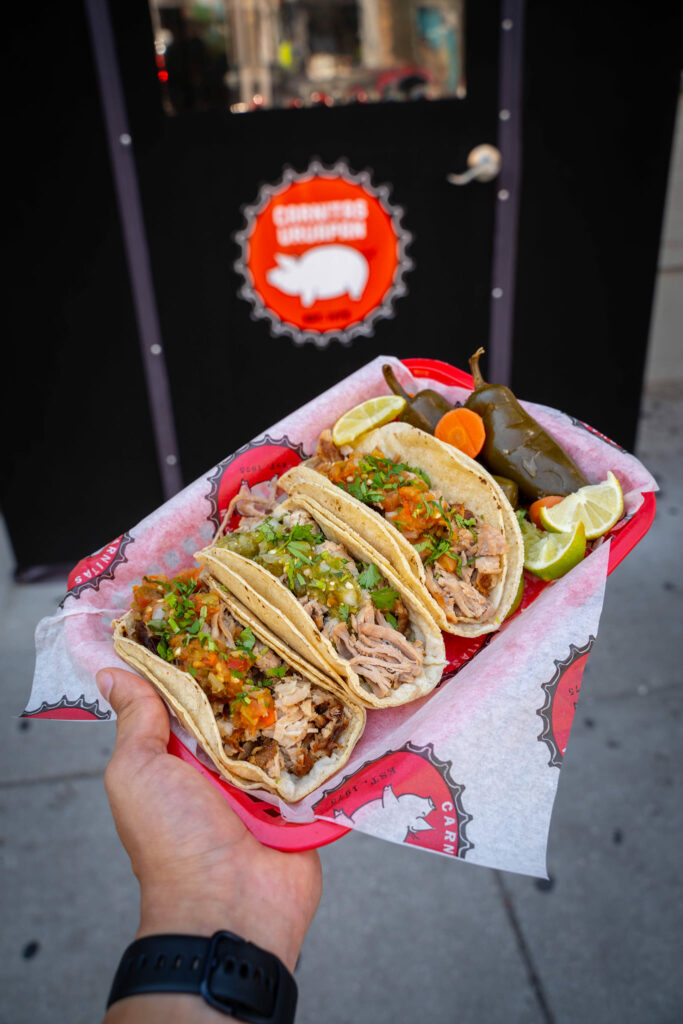 Address: 1725 W 18th St, Chicago, IL 60608
Website: https://carnitasuruapanchi.com/
For an authentic taste of Mexico, Carnitas Uruapan has been a beloved local favorite since 1975. Located in Chicago's vibrant Pilsen neighborhood, this humble establishment specializes in one thing: carnitas. Their slow-cooked pork is a labor of love, resulting in tender and succulent meat with crispy edges.
Carnitas Uruapan follows a traditional cooking method, slowly simmering the pork in lard until it becomes tender and flavorful. The result is melt-in-your-mouth carnitas that are bursting with savory goodness. Served with warm tortillas, onions, cilantro, and a squeeze of lime, these tacos are a true delight for the taste buds.
Apart from their mouthwatering carnitas, Carnitas Uruapan offers an array of traditional Mexican fare. From tamales to enchiladas, their menu is filled with classic dishes that capture the essence of Mexican cuisine. It's the perfect spot to indulge in authentic flavors and experience the rich culinary heritage of Mexico.
5. Taqueria El Milagro (Pilsen)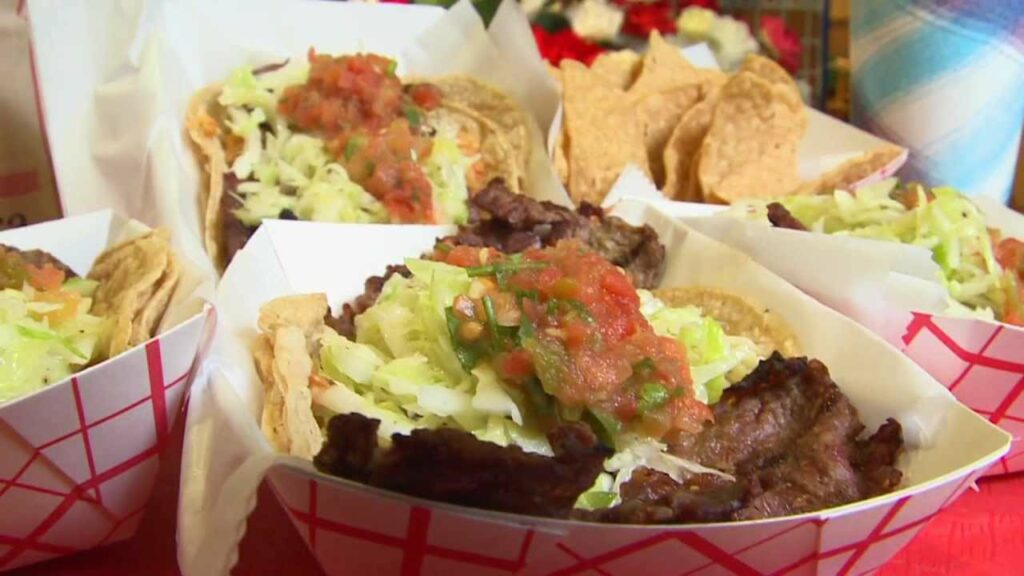 Address: 1923 S Blue Island Ave, Chicago, IL 60608
Nestled in the heart of Pilsen, Taqueria El Milagro is an unassuming taqueria that delivers big on flavor. This family-owned establishment has been serving up authentic Mexican cuisine for over 20 years. With its no-frills setting and focus on quality food, it has garnered a loyal following among locals and visitors alike.
Taqueria El Milagro offers a wide variety of tacos, each made with care and attention to detail. From classics like al pastor and carne asada to more adventurous options like lengua (beef tongue) and tripa (tripe), there's something to satisfy every taco craving. The tacos are served on warm, handmade tortillas and topped with fresh onions, cilantro, and your choice of salsa. The simplicity of the ingredients allows the flavors to shine, making each bite a true delight.
While tacos steal the show at Taqueria El Milagro, don't overlook their other menu offerings. From hearty burritos to flavorful tortas, the diverse selection ensures that everyone can find their favorite Mexican dish. Pair your meal with a refreshing horchata or agua fresca for the complete taqueria experience.
6. La Chaparrita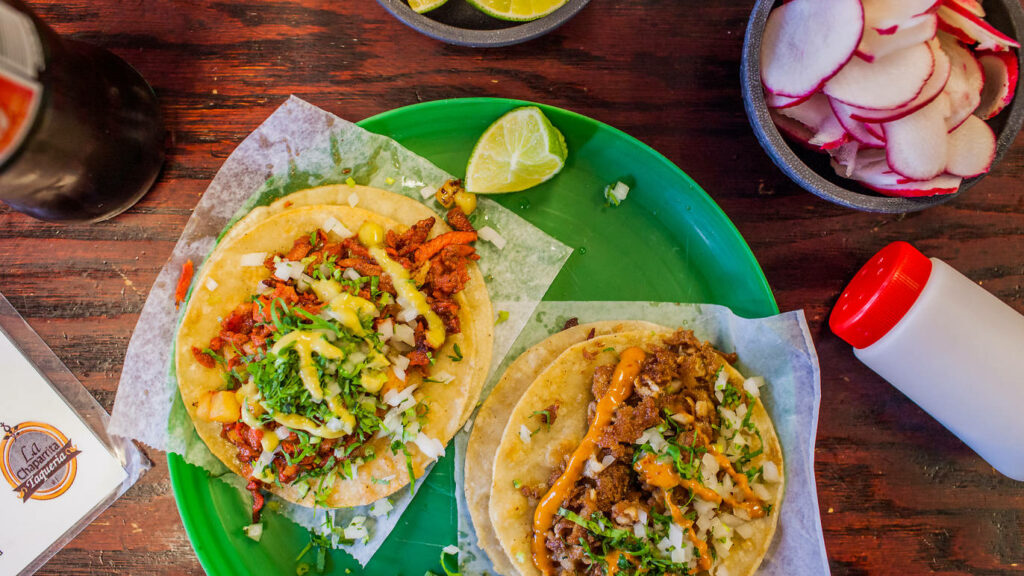 Address: 2500 S Whipple St, Chicago, IL 60623
La Chaparrita, located in the vibrant neighborhood of Little Village, is a go-to spot for locals craving authentic and flavorful tacos. This hidden gem offers a wide variety of options, including some unique offerings like their suadero (brisket) tacos. The suadero is slow-cooked to perfection, resulting in tender and juicy meat that practically melts in your mouth.
What sets La Chaparrita apart is their commitment to quality and freshness. The tortillas are made in-house, ensuring that each taco is served on a warm and soft foundation. The toppings, such as onions, cilantro, and salsas, complement the fillings perfectly, adding an explosion of flavors to every bite.
Beyond tacos, La Chaparrita's menu features a range of Mexican dishes that are worth exploring. From sizzling fajitas to hearty burritos, there's something for everyone. The friendly and welcoming atmosphere of the taqueria adds to the overall dining experience, making it a popular choice among locals and visitors alike.
In Conclusion:
Whether you're in the mood for traditional carnitas or more creative tacos, Chicago has plenty of options to satisfy your cravings. From the lively atmosphere of Big Star to the authentic flavors of Carnitas Uruapan and Taqueria El Milagro, there's something for everyone in the Windy City's vibrant taco scene.